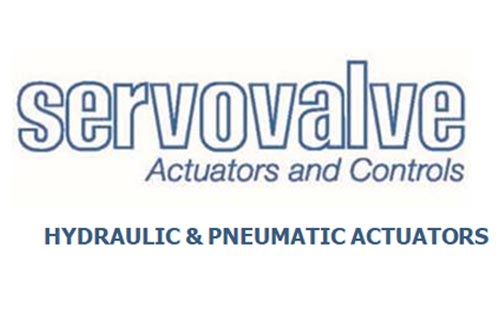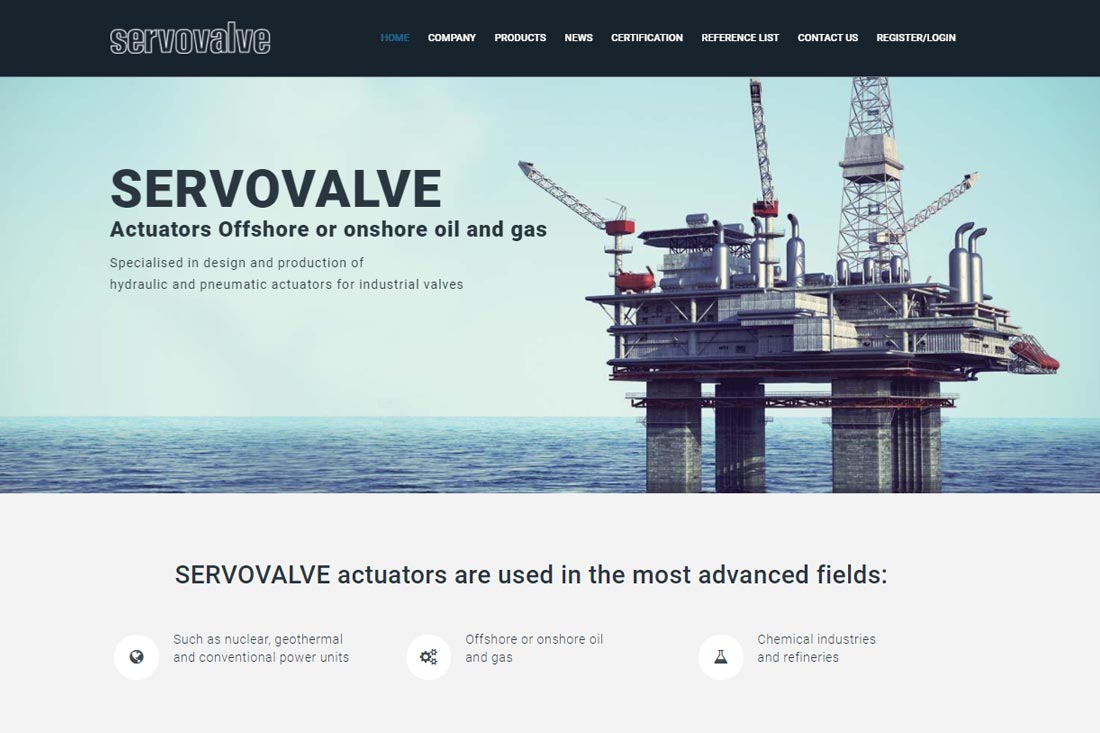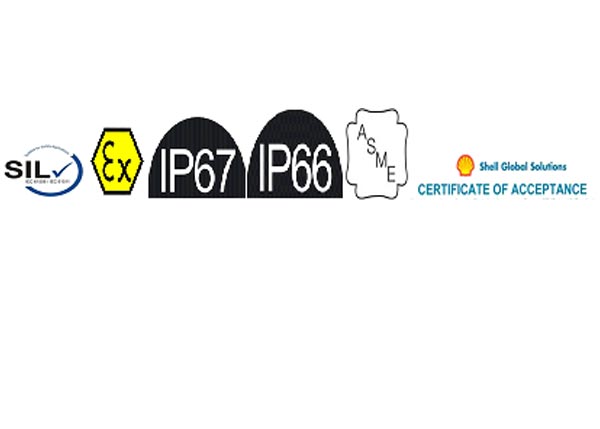 Servovalve, Italy
Category: Actuators and Controls
Name: Servovalve, Italy
Products : Heavy Duty Hydraulic & Pneumatic Actuators.
Product URL: www.servovalve.it
Principal Details:
Since 1976 SERVOVALVE S.p.A. has designed and produced heavy duty pneumatic and hydraulic actuators for the most critical and complex industrial applications, becoming through the years a well known reliable and innovative independent supplier for the main worldwide valve manufacturers and Engineering Company.

Range of Servovalve products:
• LINEAR ACTUATORS for globe, gate, axial valves.
• QUARTER TURN COMPACT ACTUATORS for ball, butterfly, plug valves.
• • for ball, butterfly, plug valves.
• SELF CONTAINED HYDRAULIC ACTUATORS.
• FIREPROOF ACTUATORS.
• ACTUATORS FOR NUCLEAR POWER.
• FAST ACTING ACTUATORS FOR TURBINE BYPASS.
• COMPACT ACTUATORS FOR OFFSHORE APPLICATIONS.
• DIRECT GAS OPERATED ACTUATORS FOR PIPELINES.
• ELECTROHYDRAULIC ACTUATORS.
• QUARTER TURN ACTUATORS FOR CONTROL VALVES.

Products: